Exporting the story map
The export feature is available only for Advanced Story Maps and not for the free version.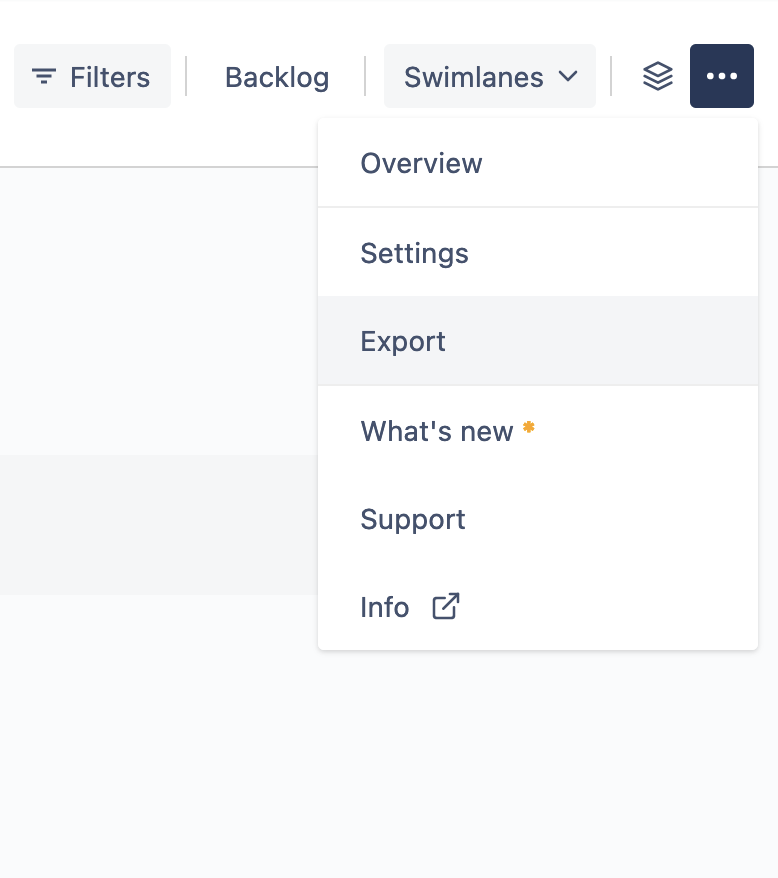 You can find the export feature via the top right-hand menu -> Export and save your user story map to a PNG image.
Do you have questions? We are here to help!